The Yaletrac range of portable pullers provide a versatile tool for pulling, lifting, tensioning and securing loads long distances.  They are easy and safe to use and are almost service free.
It has a light weight, compact, high tensile aluminium alloy housing with a large flat bottom surface for increased stability in horizontal as well as vertical working position.
Specifically designed for applications within industry, building construction, civil engineering, ship building, power line construction and oil refineries etc. Yale also manufacture and 'all steel' unit designed specifically for the mining industry.
Yale hoists and trolleys are not designed for passenger elevation applications and must not be used for this purpose.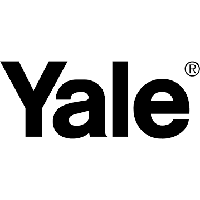 Description
Forward and reversing levers in tandem provide slim design and assure power transfer along the centre line.
Overload protection is by a shearing pin in the forward lever. Spare shear pins are conveniently located in the carrying handle or operating lever. A broken pin can be replaced without removing the load.
A lever disengages the rope clamp system allowing easy, smooth installation of the rope.
Yaletrac uses a special flexible rope. It has six strands with a steel core and is identified by an orange strand. The rope is tapered at one end for easy threading and fitted with an eye sling hook with safety latch on the other end.
The parallel arrangement of the clamping system protects the rope by distributing the clamping forces evenly. A long rope advance per each lever stroke increases the working speed.
The large opening in the top of the unit allows easy cleaning: simply flush the unit with water, apply motor oil for lubrication and the Yaletrac is again ready for use.
800kg-3200kg daN
| | | | | | | | | |
| --- | --- | --- | --- | --- | --- | --- | --- | --- |
| Model  | EAN-No. 4025092* | Capacity WLL Kg | Rope advance per double stroke in mm | Lever pull at WLL daN | Lever length mm | Rope Diameter mm | Weight Without Rope Kg | Rope Weight Kg/m |
| Y 08  | *051811  | 800 | 60 | 24 | 800 | 8.4 | 7 | 0.29 |
| Y 16 | *051828  | 1600 | 60 | 30 | 790/1190 | 11.5 | 14 | 0.53 |
| Y 32  | *078870  | 3200 | 40 | 50 | 790/1190  | 16 | 21 | 1 |
500kg-900kg daN
| | | | | | | | | | | | |
| --- | --- | --- | --- | --- | --- | --- | --- | --- | --- | --- | --- |
| Model  | EAN-No. 4025092* | Pulling Force daN | 1 Legged Design Hook Path m | Headroom mm | Pulling Force daN | 2 Legged Design Hook Path m | Headroom mm | Weight Kg | Lever Length mm | Hook Opening mm | Rope Diameter mm |
| 115 DV-B  | *77293 | 500 | 4.6 | 550 | 1000 | 2.3 | 700 | 4.5 | 420 | 22 | 4.8 |
| 202 WN-VB  | *077309  | 500 | 6 | 525 | 1000 | 3 | 690 | 5.2 | 520 | 22 | 4.8 |
| 434 WN-VB  | *077316  | 500 | 9 | 550 | 1000 | 4.5 | 710 | 5.8 | 530 | 22 | 4.8 |
| S 434 WN-VB  | *077491  | 700 | 6 | 565 | 1400 | 3 | 725 | 6 | 530 | 22 | 5.6 |
| S 404 WN-VB | *077323 | 900 | 5.2 | 575 | 1800 | 2.6 | 720 | 5.9 | 635 | 22 | 6.4 |
Options
Eye sling hook with safety latch
Longer ropes
Drum reel
Storage box