Abtech ABRES Rescue Harness
Durham Lifting's Abtech ABRES Rescue Harness comes complete with a Dorsal (rear 'D') attachment point and Thoral 'D' attachment point and overhead attachment point. Suitable for general work application where there is a risk falling and working in confined spaces.
5 years shelf life plus 5 years from date of first use (if stored correctly and inspected at regular intervals as instructed).
Conformance: BS EN 361 BS EN 1497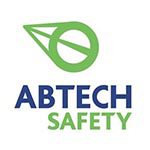 Description
Max Recommended User Weight: 150KG
Chest Size: ABRES STD – Standard – 36"- 51" | ABRES XL – Large – 52" – 60"