Manufacture & Fabrication
Durham Lifting hold ISO 9001:2015 certification through Lloyds Register and are accredited to BS EN 1090.
Durham Lifting ensure excellent welding quality, tight material controls and fast, efficient turn around times. We work with you to fabricate, test and certify your product, large or small to meet your specific application. Your needs and goals drive every step of the process.
With over 25 years experience, our manufacturing facility located in the North East of England has a dedicated team of qualified tradespeople to produce quality assured fabrications to the highest standard across Oil & Gas, Offshore Wind, Subsea, Marine, Chemical, Mining, and Decommissioning Industries.
Quality is at the heart of everything we do.
Contact us for a Free Quote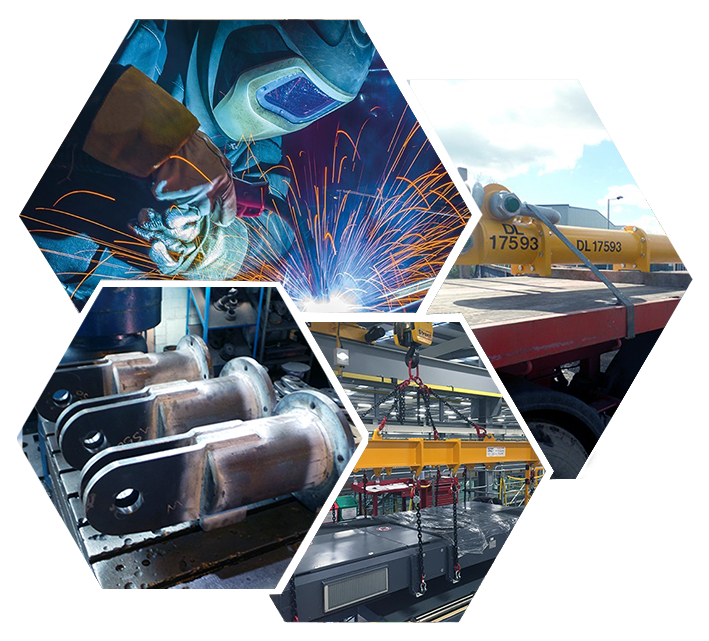 Your fabricated products can be proof load tested in-house prior to despatch and supplied complete with relevant certification.
We work to your schedule, at a time you choose, minimising disruption to your production schedule
Fabrication and Welding
Lifting capacity – 35t cranage
Machining / Drilling
Shot blasting / Painting
Non destructive testing (NDT)
Proof Load Testing
(3000 Tonne Test Bed – the largest of its kind in the UK)
Fabrication and Welding

Vessel mobilisations

Structural repairs

Non destructive testing (NDT)
Our Fabrication & Manufacturing work includes:
Lifting Lugs
Stools
Stillages
Sea Fasteners
Grillages
Structural Steel
Multi-sec Lifting Systems
Lifting and Spreader Beams
Lifting and Spreader Frames
C Hooks
Crane Systems
Bespoke Equipment