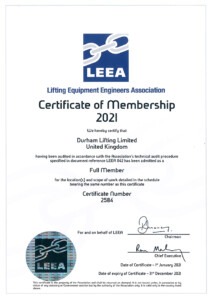 LEEA – FULL MEMBER STATUS
Durham Lifting are proud to announce that they have been successful in obtaining full member status with The Lifting Equipment Engineers Association (LEEA).
LEEA is established across the world as the leading trade association for all those involved in the lifting industry.
The organisation is highly regarded within the industry and with end users, who are increasingly expecting LEEA membership from their suppliers. Their vision is to promote enhanced standards and sustainable development for the Worldwide Lifting and Safety Industry, and LEEA is proud to focus on promoting enhanced lifting standards and sustainable development – meaning that all new members go through a thorough application process which includes a face to face technical audit. Only having completed this process are companies admitted as members of the Association.
LEEA Members are expected to continually raise their standards of practice. They are subject to technical audits of their working practices and their employees are required to undertake training and continuous professional development.
Using a LEEA recognised organisation assures you that you are in partnership with a company who have been tested and recognised to the very highest standards.
We look forward to continuing to work with you in the future.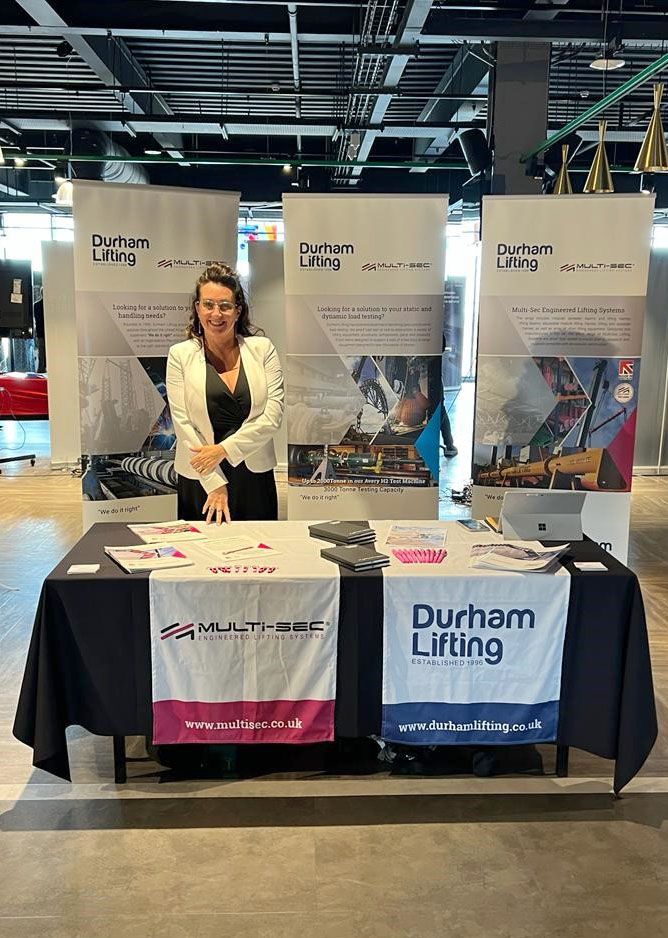 The Durham Lifting team look forward to attending this year's UK Ports Meet the Buyer event on 7th July 2022 in Liverpool.
Read More »