Recent Project - Removal of Three Boilers
Durham Lifting were contracted by Darlington Borough Council to remove 3 off 10 tonne boilers from the Town Hall. The location of the boilers were in a confined boiler room with restricted space with the only feasible exit being via a raised louvre into an external car parking area.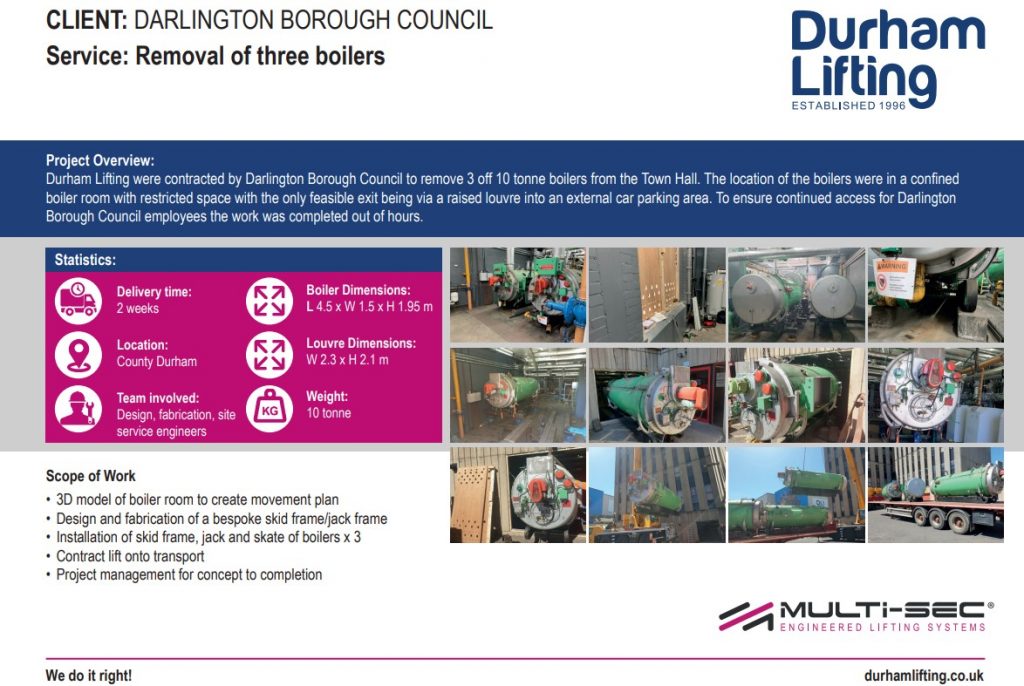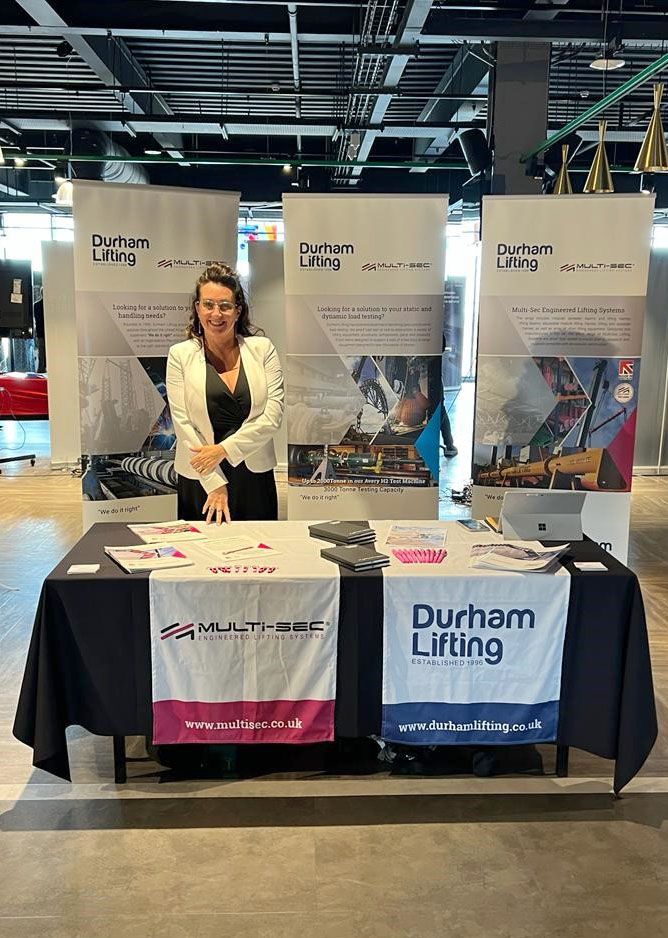 The Durham Lifting team look forward to attending this year's UK Ports Meet the Buyer event on 7th July 2022 in Liverpool.
Read More »