Yale Aluminium Ratchet Lever Hoist
Model AL – Ranges from 750 – 3000 kg.
The Yale Aluminium Ratchet Lever Hoist model low tare weight is an advantage when the hoist has to be frequently carried over longer distances. This universal ratchet hoist should not be missing in any service truck.
All ratchet lever hoists with a capacity exceeding 750 kg can be used for load attachment according to EN 12195.

Yale hoists and trolleys are not designed for passenger elevation applications and must not be used for this purpose.

Chain Length: 1.5 mtrs, 3 mtrs.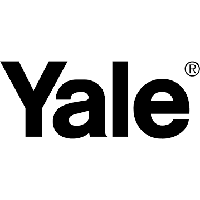 Description
The enclosed housing, hand lever and hand wheel are made from high quality aluminium.
Low effort on hand lever.
Due to precise needle bearings the hoist can be operated with little effort.
Standard free chaining device to quickly attach the load or to pull the chain through the hoist in both directions.
The chain guide is cast into the body to ensure faultless chain movement.
Alloyed steel link chain with zinc plated resp. yellow chromated finish, in accordance with national and international standards and regulations.
Optional Stainless steel load chains.