Yale VSIII Hand Chain Hoist
Range from 250kg to 50,000kg
Extremely low overall height allows for optimal use of headroom. Fully enclosed stamped steel housing allows for outdoor use. The hooks are equipped with robust safety latches and can rotate 360 degrees.


Load capacities: 10t, 20t, 30t and 50t.
Chain Length: 3 mtrs, 6 mtrs, 9 mtrs, 12 mtrs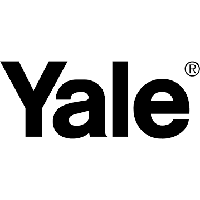 Description
Main Features
Strong bolts between side plates and housing cover and the reinforced hand wheel cover ensure increased stability.
Precision machined guide rollers ensure smooth running of the load chain.
High quality bearings for gearbox, side plates and load chain sheave permit a long service life.
Zinc-plated and yellow-chromated brake parts and guide rollers ensure increased corrosion protection.
Zinc-plated load chain as standard for added corrosion protection.
Various height of lift available.  Single fall and double fall options.
| | | | |
| --- | --- | --- | --- |
| Model  | Capacity (WLL) kg  | Falls of chain  |  Standard lift height (mtr) |
| VSIII 0.25/1  | 250  |  1 | 3  |
| VSIII 0.5/1   | 500  |  1 | 3 |
| VSIII 1.0/1  | 1000 |  1 |  3 |
| VSIII 2.0/1   | 2000  |  1 |  3 |
| VSIII 2.0/2 | 2000 |  2 |  3 |
| VSIII 3.0/1   | 3000  |  1 |  3 |
| VSIII 3.0/2 | 3000 |  2 |  3 |
| VSIII 5.0/2   | 5000  |  2 |  3 |
| VSIII 10/4  | 10000 |  4 |  3 |
| VSIII 20/8   | 20000  |  8 |  3 |
| VSIII 30/12 | 30000 |  12 |  3 |
| VSIII 50/18   | 50000  |  18 |  3 |
Options
Overload prevention device
Chain container