Abtech ABL / ABLTW Shock Absorbing Lanyards
ABL2.0, ABL2.0SH, ABLTW1.5SH
Durham Lifting's Abtech Shock Absorbing Lanyards are designed for fall protection, complete with an integral shock absorber, which in the event of a fall minimises the force exerted on the user.
A choice of Karabiners, Scaffold Hooks and connectors are available as an option.
The lanyards are a maximum of 2.0m in length.
Shock absorbing Lanyards are available as a single or twin.
Conformance: BS EN 358, BS EN 355.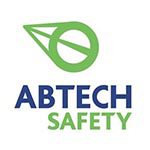 Description
As standard, Lanyards come complete with Karabiners each end. For other variants, please use the following codes:
SL – Soft Loops
SH – Snap Scaffold Hooks
SC – Pear Shaped Scaffold Hooks
D – Delta Mallion
e.g ABL2.0SH is a 2m Shock Absorbing Lanayrd c/w a Snap
Scaffold Hook and Karabine