Hydraulic Manifolds - Model MY 0-700bar
Manifolds, 700 bar
Manifolds are used when several hydraulic cylinders have to be connected to one hydraulic pump.  All manifolds are equipped with 3/8 NPT inner oil ports so the fittings, hydraulic hoses and couplers can be easily attached.
Manifolds with Shut-Off Valve
Manifolds with shut-off valves are used when different pressures must be maintained in each hydraulic line.  Therefore, they allow the lifting of unequal loads.  The manifolds are ready assembled and can be screwed directly to a hand pump or power pack.
Models: MY1, MY2, MY4, MY22, MY44, MY66, MY22GYA, MY44GYA, MY66GYA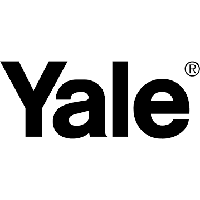 Description
Strong bolts between side plates and housing cover and the reinforced hand wheel cover ensure increased stability.
Precision machined guide rollers ensure smooth running of the load chain.
High quality bearings for gearbox, side plates and load chain sheave permit a long service life.
Zinc-plated and yellow-chromated brake parts and guide rollers ensure increased corrosion protection.
Zinc-plated load chain as standard for added corrosion protection.
| | | |
| --- | --- | --- |
| Model | Description | Weight kg |
| MY-1 | Oil Port – 6 x 3/8 – NPT Inner | 0.5 |
| MY-2 | Oil Port – 4 x 3/8 – NPT Inner | 0.6 |
| MY-4 | Oil Port – 7 x 3/8 – NPT Inner | 1.4 |
| MY-22 | Manifold with 2 Shut-Off Valves | 1.8 |
| MY-44 | Manifold with 4 Shut-Off Valves | 3.7 |
| MY-66 | Manifold with 6 Shut-Off Valves | 5.5 |
| MY-22-GYA | Manifold with 2 Shut-Off Valves and 2 Pressure Gauges | 2.8 |
| MY-44-GYA | Manifold with 4 Shut-Off Valves and 4 Pressure Gauges | 5.7 |
| MY-66-GYA | Manifold with 6 Shut-Off Valves and 6 Pressure Gauges | 8.5 |