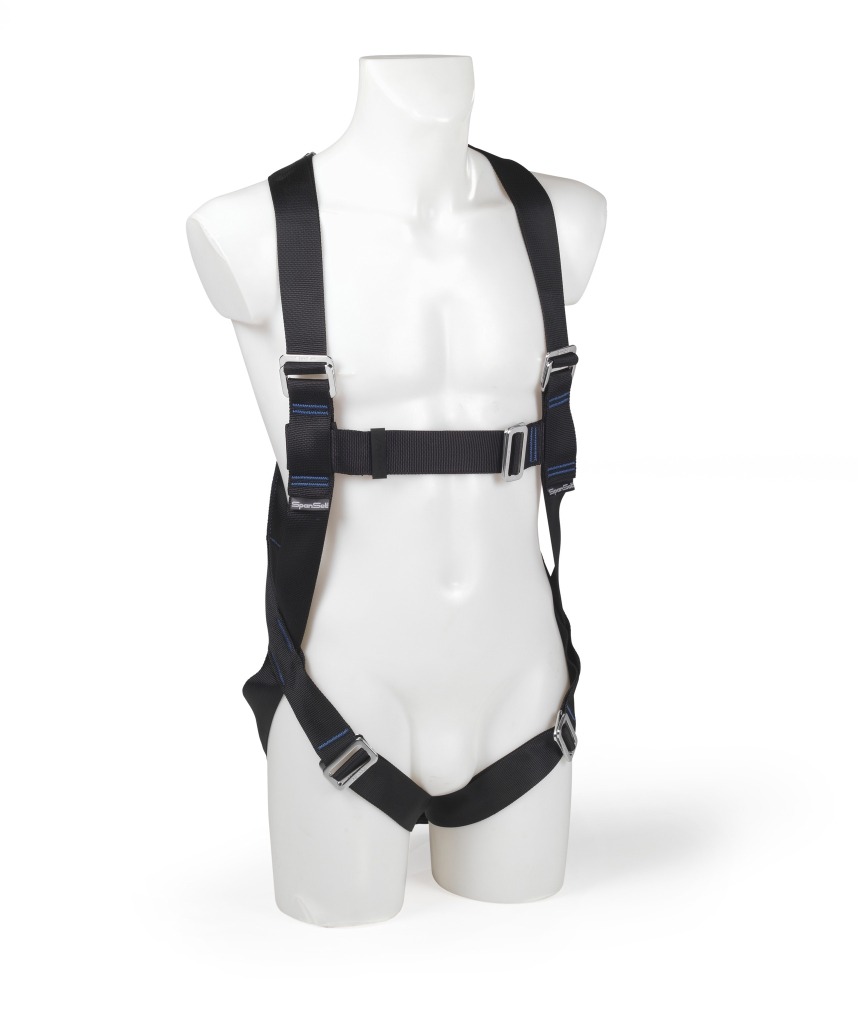 Spanset Atlas Full Body Safety Harness – Code Atlas 140
full Body work restraint and fall arrest harness, front and rear attachments. Designed for users up to 140Kgs.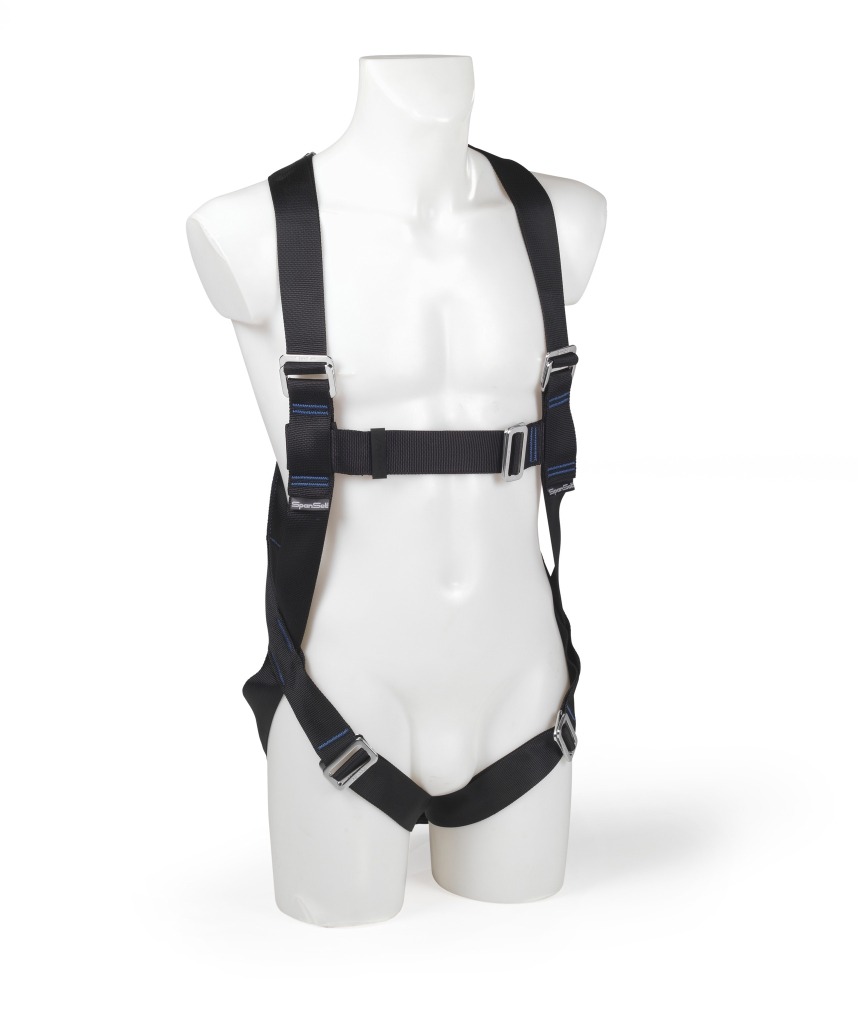 Suitable for Powered Access and Roof Work. There are many designs of harness, however for Work Restraint a simple full body harness is the most appropriate design. This type of harness is lightweight and easy to adjust allowing a full range of normal movement. The rear attachment point allows the user to secure themselves to the system while keeping the connecting element out of their working area.