Yale CPS Electric Chain Hoist
One Big Little Hoist. CPS Electric Chain Hoists is available in 250kgs and 500kgs,  its small compact design just keeps lifting and lifting.  3 meters height of lift as standard.  The unit weighs only 12kgs.
Available in 110V, 230V and 400V
Models: CPS110/1-4, CPS230/1-4, CPS400/1-4, CPS110/2-2, CPS230/2-2, CPS400/2-2, CPS400/2-5, CC2063, CC2064, CC2065, CC2066, CC2067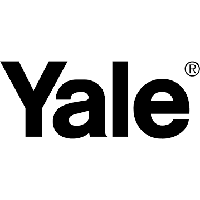 Description
The CPS electric chain hoist lifts loads up to 250kg – yet only weighs from only 12kg. It's One BIG Little Hoist Which Just Keeps Lifting and Lifting!
With an M4 high duty rating, the rugged new CPS electric chain hoist keeps lifting and lifting – up to 240 motor starts per hour. It's easy to install and maintain, making it ideal for jib and light crane systems.
The CPS electric chain hoist is built to the highest standards (just like all Yale products) and offers unequalled levels of build quality and reliability. It's two year warranty, repair and full after-sales service will allow you to recommend this excellent product with confidence.
Features & Benefits:
 Easy Installation and Maintenance
 IP54 as Standard
 48v Control Voltage
 Overload Protection Device as Standard
 10-Pocket Oblique-Lay Lift Wheel for Smooth Chain Operation, Constant Chain Speed and Reduced Chain Wear
 Optional Impact- Resistant Chain Container
 Gear Train Lifetime Lubricated with Non-Oxidising Grease
 Alloy Load Chain for Smooth Operation and Maximum Chain Life
 Thermally Protected Hoist Duty Motor
 Dual Braking System – D.C. Plus Regenerative
 Rugged Cast Aluminium Alloy Hoist Frame
 5:1 Factor of Safety
 Small, Compact Design for Commercial Applications
 Rigid Latch-Style Upper Hook Prevents Tangling of Power Cord
 Hardened Forged Steel-Style Lower Hook Rotates 360o
 Totally Enclosed Non-Ventilated Hoist Frame Protects the Motor from Environmental Contamination
 True Vertical Lift
 Precision Bearings Used in the Hoist
Spare Parts for the CPS are Available, Please Contact a Member of Our Sales Team.
Model
Capacity (WLL) kg
Supply
Lifting Speed m/min
ED Duty {e36f5a91c998de831b71657463ebcebc0f1922fe4adb9f636df27af744ef8d81}
Weight kg*
CPS 110/1-4
125
110v 1ph 50hz
4 mpm
40
12
CPS 230/1-4
125
230v 1ph 50hz
4 mpm
40
12
CPS 400/1-4
125
400v 3ph 50hz
4 mpm
40
12
CPS 400/1-10
125
400v 3ph 50hz
10 mpm
40
12
CPS 110/2-2
250
110v 1ph 50hz
2 mpm
40
14
CPS 230/2-2
250
230v 1ph 50hz
2 mpm
40
14
CPS 400/2-2
250
400v 3ph 50hz
2 mpm
40
14
CPS 400/2-5
250
400v 3ph 50hz
5 mpm
40
14
* Standard 3 mtr HOL   · Load Chain: 4 x 12mm   · Chain Bags are not inc. As Standard   · Raincoat: (Article no. 4300013113)
Chain Bag
Maximum Height of Lift (mtr)
125kg Unit
250kg Unit
CC2063
3
 
CC2064
6
3
CC2065
12
6
CC2066
24
12
CC2067
36
18