Yale D85 Heavy Duty Ratchet Lever Hoist
Pullift Ranging from 750 kg to 10000 kgs.
The heavy Duty D85 Pull-lift is perfect for applications in maintenance, mining, construction, steel fabrication, shipbuilding and utility work.
Free chaining device to quickly attach the load or to pull the chain through the hoist in both directions.
Overload protection available and  Adjustable Chain end Stops available as an extras
Chain Length: 1.5 mtrs, 3 mtrs.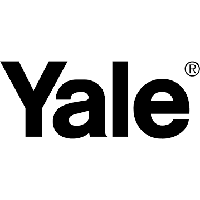 Description
Enclosed housing with housing cover, hand lever and bottom block made from high tensile white malleable cast iron for overall rugged construction.
The graphite cast iron load sheave for the link chain has precision machined chain pockets for accurate fit and durability of the load chain.
The roller chain sprocket is made from heat treated chromium-molybdenum steel with precision machined teeth to ensure smooth chain movement.
Alloyed steel link chain with zinc-plated resp. yellow chromated finish, in accordance with national and international standards and regulations.