Yale YELA Hydraulic Cylinders with Safety Lock Nut
Durham Lifting's Hydraulic Cylinders with Safety Lock Nut are recommended when loads have to remain in the lifted position over a period of time. The safety lock nut ensures a positive load hold in any position, and work can be carried out beneath the lifted load. Hydraulic pressure can be released so that cylinders work like mechanical supports. Pumps can be separated from cylinders. Lifting and moving of large machinery, steel construction, bridges or similar loads, supporting of buildings and foundations. For all heavy-duty jacking applications where a special safety factor is appropriate like lifting and lowering bridges, supporting buildings and foundations, jacking up heavy machines, steel sections, ship modules or similar loads.
Capacity: 30 – 1100t
Models: YEL30/50, YEL30/100, YEL30/150, YEL50/50, YEL50/100, YEL50/150, YEL93/50, YEL93/100, YEL93/150, YEL140/50, YEL140/100, YEL140/150, YEL220/50, YEL220/100, YEL220/150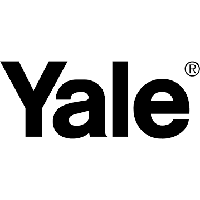 Description
Operating pressure max. 700 bar.
Single-acting, gravity return.
Generous guiding bands ensure a robust piston guiding.
Hard chromium-plated piston with trapezoidal thread.
Overflow hole ensures a definite piston end stop.
Interchangeable hardened saddle.
Oil port thread 3/8 NPT.
Incl. female coupler half model CFY-1.
All cylinders have lifting rings.
Further piston strokes are quoted on request.
Cylinder
Model
Capacity
Lift
Effective
Max.
Closed
Cylinder
Weight
size
max.
plunger
oil
height
outside
area
volume
 diameter
 t
kN
 mm
 cm2
 cm3
mm
 mm
 kg
30
YELA-30/50
300
 50
44
221
169
 100
10.5
30
YELA-30/100
300
 100
44
442
 219
 100
13.5
30
YELA-30/150
300
 150
44
663
 269
 100
17.5
30
YELA-30/200
300
200
44
885
319
100
19.5
30
YELA-300/300
300
300
44
1325
419
100
26.0
50
YELA-50/50
497
 50
71
355
155
125
15
50
YELA-50/100
497
 100
71
710
205
125
20
50
YELA-50/150
497
 150
71
1063
260
125
25
50
YELA-50/200
497
200
71
1420
310
125
30
50
YELA-50/300
497
300
71
2130
415
125
40
100
YELA-93/50
931
50
133
663
180
170
31
100
YELA-93/100
931
100
133
1389
230
170
40
100
YELA-93/150
931
150
133
2654
285
170
50
100
YELA-93/200
931
200
133
3980
335
170
59
100
YELA-93/300
931
300
133
3980
440
170
78
140
YELA-140/50
1400
50
 201
1005
201
200
49
140
YELA-140/100
1400
 100
 201
2010
251
200
61
140
YELA-140/150
1400
 150
 201
3015
311
200
76
140
YELA-140/200
1400
200
 201
4020
361
200
88
140
YELA-140/300
1400
300
 201
6030
471
200
115
220
YELA-220/50
2200
 50
 314
 1570
208
250
79
220
YELA-220/100
2200
 100
 314
 3140
258
250
98
220
YELA-220/150
2200
 150
 314
 4710
318
250
121
220
YELA-220/200
2200
250
 314
7850
433
250
165
 340
YELA-340/50
3370
50
 491
2453
238
310
139
 340
YELA-340/100
3370
100
 491
4906
288
310
169
 340
YELA-340/150
3370
150
 491
7360
348
310
204
 341
YELA-340/200
3370
250
 491
12300
458
310
269
 430
YELA-430/50
4226
 50
 615
3078
250
340
175
 430
YELA-430/100
4226
100
 615
6157
300
340
210
 430
YELA-430/150
4226
150
 615
9232
365
340
258
 430
YELA-430/250
4226
250
 615
15400
480
340
338
 560
YELA-560/50
5520
 50
 804
4019
280
390
263
 560
YELA-560/50
5520
100
 804
8038
330
390
310
 560
YELA-560/50
5520
150
 804
12058
395
390
370
 560
YELA-560/50
5520
250
 804
20100
510
390
478
 670
YELA-670/50
6603
 50
 961
 4809
305
430
343
 670
YELA-670/100
6603
 100
 961
 9621
355
430
400
 670
YELA-670/150
6603
150
 961
14425
420
430
473
 670
YELA-670/250
6603
250
 961
24100
535
430
604
 880
YELA-880/50
8625
 50
1256
6280
325
490
474
 880
YELA-880/100
8625
100
1256
12560
375
490
548
 880
YELA-880/150
8625
150
1256
18840
440
490
643
 880
YELA-880/250
8625
250
1256
31400
555
490
813
1100
YELA-1100/50
10916
50
1590
7949
340
550
681
1100
YELA-1100/100
10916
100
1590
15896
420
550
773
1100
YELA-1100/150
10916
150
1590
23845
485
550
894
1100
YELA-1100/250
10916
250
1590
39741
600
550
1107