Yale Yalelift 360 CR Hand Chain Hoist
With stainless steel chain – range 500kg to 4000kg
Supplied with corrosion resistant features and fitted with stainless steel chain load and hand chain.  Completely corrosion resistant units with stainless steel hand and load chain should be used in all conditions with increased requirements towards corrosion protection.
Chain Length: 3 mtrs, 6 mtrs, 9 mtrs, 12 mtrs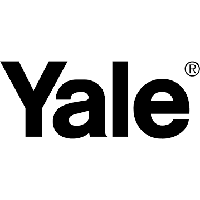 Description
Additional Information
Description
Can be operated safely and efficiently from all positions.
More flexibility ensures increased safety.
Standard unit is supplied with zinc plated load chain and zinc plated hand chain.
Corrosion resistant unit is supplied with stainless steel hand chain and zinc plated load chain – option of stainless steel load chain.
Many components are supplied in black (un-machined), bright (machined) or painted condition.
Additional Information
Capacity (WLL)
kg
Falls of load chain
Lifting height
mtr
Closed height
mm
500
1
3
300
900
1
3
335
1250
1
3
395
2000
1
3
520
4000
2
3
654