Yale VNRP/VNRG Low Headroom Push and Geared Trolley Hoist
Range from 1500kg to 24000kg
On account of a special chain reeving system and corresponding chain guide the trolley hoist series VNRP/VNRG offers minimum headroom and maximum usage of the available room height. These hoists have been specially designed for heavy industrial applications.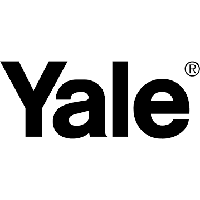 Description
Additional Information
Description
All-steel construction with zinc-plated load and hand chains.
All units are built to order for a predetermined beam dimension. They cannot be adjusted retro-actively to other beam sizes.
Anti-drop and anti-tilt devices as standard.
Additional Information
| | | | | | | |
| --- | --- | --- | --- | --- | --- | --- |
| Model | Capacity (WLL) Kg | Closed height mm | Curve radius min. mm | Pull on hand at WLL daN | Weight VNRP Kg | Weight VNRG Kg |
| VNRP/G 1.5 | 1500 | 159 | 2000 | 19 | 95 | 105 |
| VNRP/G 2.0 | 2000 | 159 | 2000 | 25 | 96 | 107 |
| VNRP/G 3.0 | 3000 | 188 | 2000 | 20 | 140 | 153 |
| VNRP/G 4.0 | 4000 | 203 | 2300 | 26 | 141 | 156 |
| VNRP/G 5.0 | 5000 | 223 | 2600 | 36 | 263 | 290 |
| VNRP/G 6.0 | 6000 | 223 | 2600 | 43 | 263 | 290 |
| VNRP/G 8.0 | 8000 | 280 | 2900 | 30 | 298 | 354 |
| VNRP/G 10.0 | 10000 | 292 | 3000 | 40 | 469 | 507 |
| VNRP/G 12.0 | 12000 | 292 | – | 47 | 469 | 507 |
| VNRP/G 16.0 | 16000 | 346 | – | 31 | 734 | 771 |
| VNRP/G 20.0 | 20000 | 438 | – | 40 | 895 | 968 |
| VNRP/G 24.0 | 24000 | 438 | – | 47 | 895 | 968 |