Yale Yalelift YLLHP/G Trolley Hoist
Range from 500kg to 10000kg
Ultra low headroom hand chain hoist complete with integrated push or geared trolley.
The hand chain hoist Yalelift LH with integrated low headroom manual trolley is the latest development of the Yalelift IT. Where an even closer headroom is essential, the Yalelift LH is the ideal choice.
Chain Length: 3 mtrs, 6 mtrs, 9 mtrs, 12 mtrs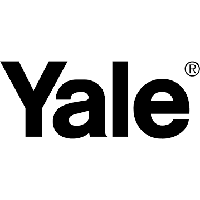 Description
Additional Information
Description
The specially developed chain reeving system and chain guide allow the bottom block to be pulled almost against the beam flange.
All models of the LH series up to 3000kg are supplied complete with single chain fall.
Quick and easy assembly of the trolley.
Various beam widths are available 180mm as standard. Conversion for beam width up to 300mm can be easily accomplised.
Anti-drop and anti-tilt devices as standard
Machined steel wheels mounted on pre-lubricated encapsulated ball bearings provide excellent rolling features.
Additional Information
Capacily (WLL)
kg 
Falls of load chain 
Lifting height
mtr 
Beam width type A
mm

 Beam width type B
mm
Closed height
mm 
500
1
3
60 – 180
180 – 300
188
1000
1
3
70 – 180
180 – 300
211
2000
1
3
82 – 180
180 – 300
264
3000
1
3
100 – 180
180 – 300
316
5000
2
3
110 – 180
180 – 300
425
10000
3
3
125 – 180
180 – 310
565