Abtech ABNAP Rescue Nappy
Durham Lifting's Abtech ABNAP Rescue Nappy is suitable for raising and lowering both adults and children. The position of the attachment point holds the user in a near vertical position for extraction from a confined space with limited access.
 Conformance: Tested to BS EN 1497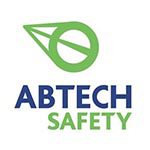 Description
Max Recommended User Weight: 150KG
Lifespan: 5 years shelf life plus 5 years from date of first use (if stored correctly and inspected at regular interval as instructed).