Abtech SLIXSS Spinal Splint
Durham Lifting's Abtech SLIXSS Spinal Splint is designed to be used with all of the Abtech Slix Stretchers.
Maximum recommended user weight: 200kg
Conformance: CE 93/42/EEC CLASS 1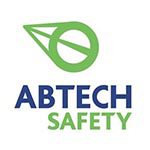 Description
The head pocket & back pad are padded and the sides and top of the head pocket are also stiffened for extra protection. Rotating VelcroTM head closures ensure security and versatility.
All standard cervical collars are compatible.
Colour coded crutch straps are provided along with 3 cross body straps.
All are rated at 400K
The lumbar pad is adjustable for position, a unique feature, which combined with the new design crutch straps, allows one size fits all, with greater casualty comfort and security.
The SLIX Spinal Splint may be used as the ultimate skinny drag stretcher – adding less than 10mm to the girth.