If you require a lifting system for an application with limited available headroom, then an underslung crane may be the ideal solution.
Durham Lifting currently has a single girder underslung crane for sale – SWL 3.2Tonne, Span 10.5mtr x 8mtr Gantry Length (this can be modified to suit your specific requirements). Contact us today for further information: 01642 240 672 or info@durhamlifting.co.uk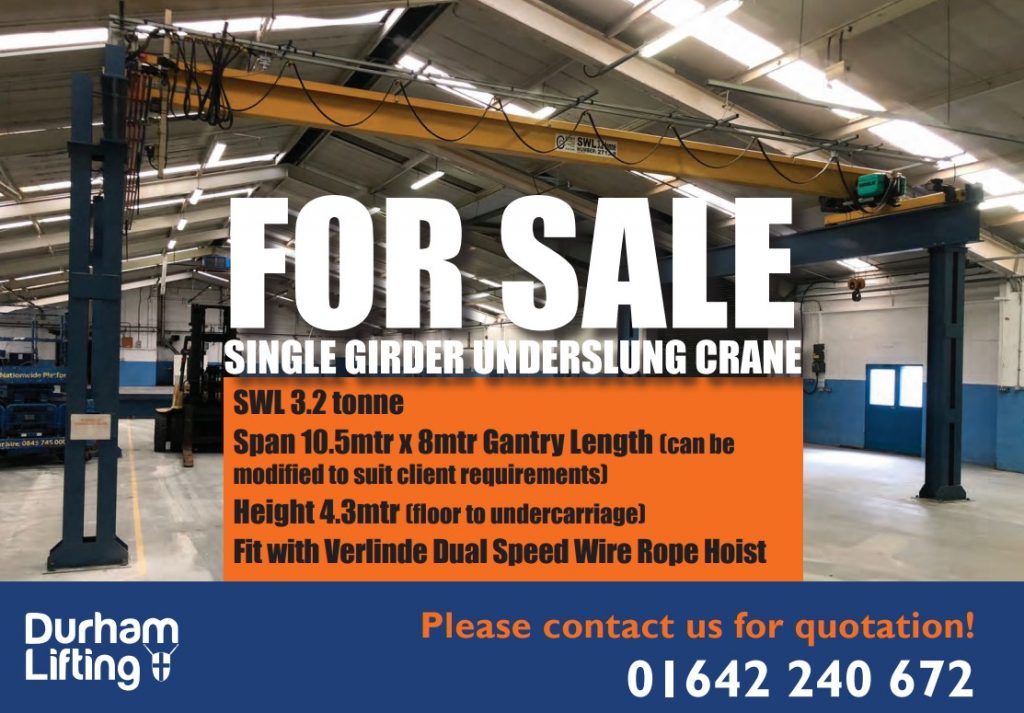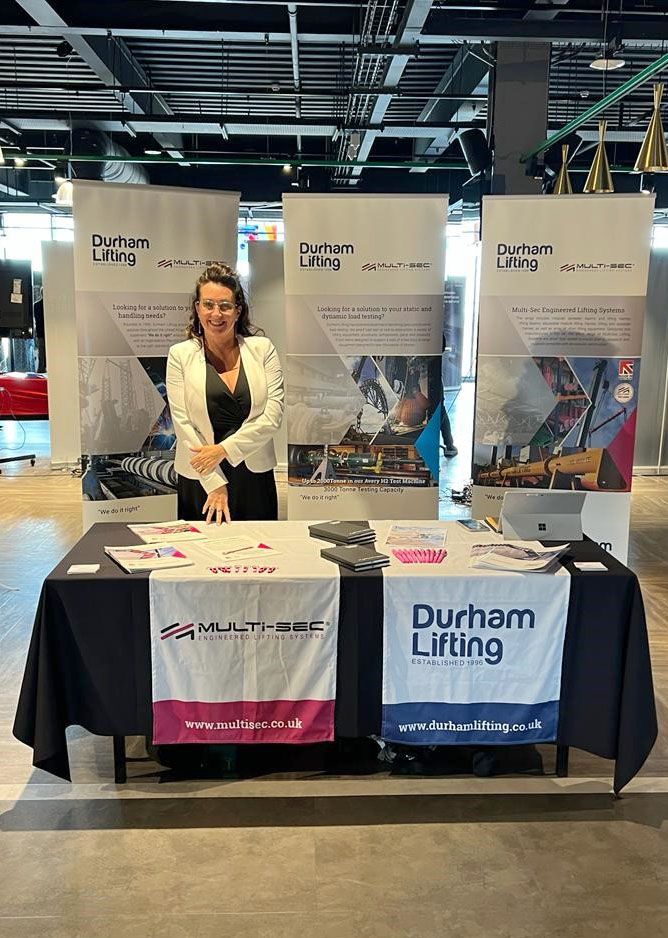 The Durham Lifting team look forward to attending this year's UK Ports Meet the Buyer event on 7th July 2022 in Liverpool.
Read More »