New Strategic Alliance with One-stop Hire
Durham Lifting are pleased to announce that we have entered into a strategic agreement with One Stop Hire Ltd.
Durham Lifting, one of the founding manufacturers of modular spreader beams in the UK is proud to announce a new strategic alliance with One Stop Hire – the fastest growing hirer of Power Tools, Access Systems, Lifting Equipment and Small Plant in England.
The partnership will see the high-quality Multi-Sec modular spreader beam lifting systems being available immediately for hire via One Stop Hires' comprehensive platform of 25 depots.
We are confident that our partnership with One Stop Hire will provide our customers with an outstanding quality and exceptional customer service.
About Durham Lifting
Durham Lifting design and manufacture specialist lifting equipment that is tested to the highest worldwide standards.
Established in 1996, with headquarters in the UK, Durham Lifting are proud to be one of the founding manufacturers of modular spreader beams in the UK. They pride themselves on being able to offer a complete lifting engineering service from concept to completion – providing engineering expertise, manufacturing excellence and stringent quality assurance.
Premium supplier of Multi-Sec modular spreader beams, modular lifting frames, lifting beams, adjustable module lifting frames, lifting and spreader frames and custom designed heavy lifting equipment.
Their products are used across the heavy lifting industries in Oil & Gas, Offshore Wind, Marine, Chemical, Mining, Civil Engineering, Construction, Transportation and Decommissioning.
About One Stop Hire
One Stop Hire Ltd is the fastest growing hirer of Power Tools, Access Systems & Small Plant in England after just acquiring the largest independent Tool & equipment hirer in the North East region. Lord Hire will add 8 new locations to the One Stop Network that now covers the North West, North East, Midlands & Yorkshire areas of the UK. Their strategically placed depots across the regions are well stocked with the very best equipment available on the market and backed up with a modern fleet of delivery and service vehicles to ensure a rapid response and reliability for their clients.
Experienced Managers, Hire Staff, Drivers and Fitters are in every depot – all supported by Hire Desk and Fitter apprentices to develop the next generation of "Hiremen".
This Hire services are complimented with a specialist construction & safety training division & a large sales division for consumables, workwear, power tools & plant.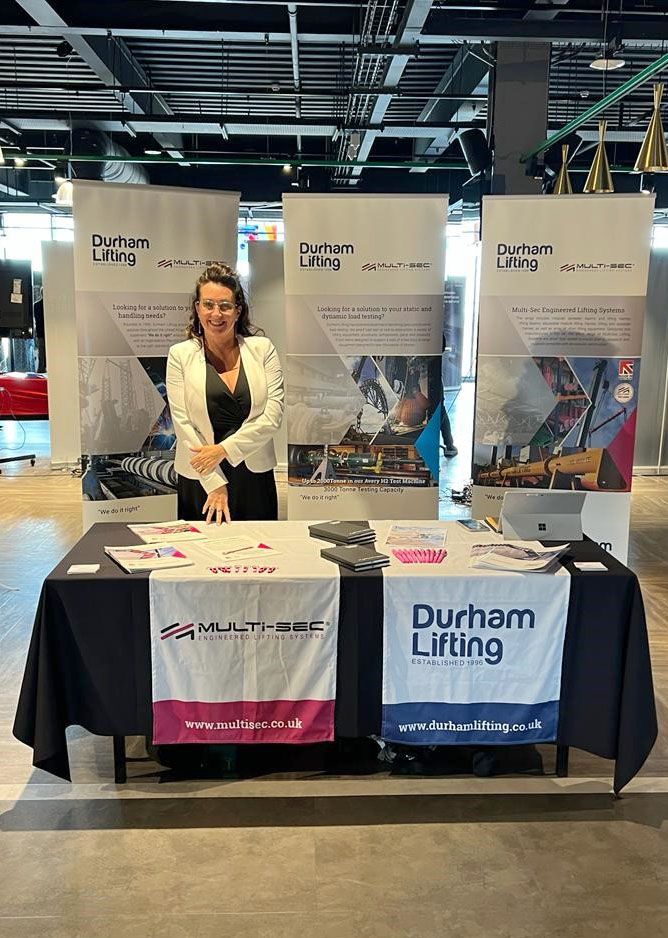 The Durham Lifting team look forward to attending this year's UK Ports Meet the Buyer event on 7th July 2022 in Liverpool.
Read More »