Yale VLRP/VLRG Swivel Truck Trolley Hoist
Range from 250kg to 6000kg
The hand chain hoist series VLR with integrated manual trolley drive features extremely low headroom capabilities and provides optimal usage of the available storage space in confined areas.
Hand wheel and gear case are positioned outside the reach of the bottom flange, this allows the bottom block to be raised almost until the underside of the beam.  The swivel truck feature of the trolley suspension enables travelling on extremely short radius curves.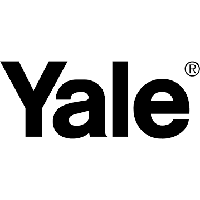 Description
Additional Information
Description
All-steel construction with zinc-plated load and hand chains
The integrated swivel truck trolley suspension permits application on runways with extremely narrow radius.
All units are built to order for a predetermined beam dimension. They cannot be adjusted retro-actively to other beam sizes.
Anti-drop and anti-tilt devices as standard.
The rotating hand chain guide allows side-pull of the trolley hand chain in travel direction.
 
Additional Information
| | | | | | | | | |
| --- | --- | --- | --- | --- | --- | --- | --- | --- |
| Model | Capacity (WLL) Kg | Beam width min. mm | Beam width max. mm | Beam thickness max. mm | Curve radius min. mm | Pull on hand chain at WLL daN | Weight VLRP Kg | Weight VLRG Kg |
| VLRP/G 0.25 | 250 | 67 | 117 | 16 | 533 | 8 | 58 | 66 |
| VLRP/G 0.5 | 500 | 67 | 117 | 16 | 533 | 16 | 58 | 66 |
| VLRP/G 1.0 | 1000 | 76 | 117 | 16 | 533 | 32 | 58 | 66 |
| VLRP/G 1.5 | 1500 | 86 | 140 | 16 | 762 | 26 | 113 | 122 |
| VLRP/G 2.0 | 2000 | 86 | 140 | 16 | 762 | 35 | 115 | 123 |
| VLRP/G 3.0 | 3000 | 102 | 178 | 16 | 1066 | 19 | 158 | 172 |
| VLRP/G 4.0 | 4000 | 102 | 178 | 16 | 1066 | 27 | 160 | 175 |
| VLRP/G 5.0 | 5000 | 117 | 200 | 22 | 1219 | 33 | 213 | 227 |
| VLRP/G 6.0 | 6000 | 117 | 200 | 22 | 1219 | 41 | 213 | 227 |