Yale VTE Electric Travel Trolleys – Model VTE 
Yale Electric Travel Trolleys offer a Range of Capacities between 1000 – 5000 kg. Its ideal for transporting loads over long distances. its complete with a suspension hook which makes it suitable for almost any type of hoist.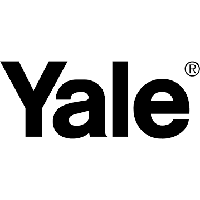 Description
Features
Standard operating voltage: Euro-voltage 400 V, 3-phase, 50 Hz. Single speed motors can be reconnected to 230 V.

Motor protected to IP 55 against dust and water jets.  Push-button pendant control, IP 65.

Compact, robust frame with low overall height.

Wheels manufactured from fracture-proof steel. Smooth running due to machined surfaces and ball bearing mounting. Cambered profile suitable for parallel and inclined beam profiles.

Anti-drop and anti-tilt devices as standard.


Easy adjusted to fit to a wide range of beam widths and profiles due to threaded spindles.
Options
Low voltage control (42 V)

Rubber buffers


230 V, 1-phase, 50 Hz

Electric trolley model VTE-U is specially recommended for loads over 1000 kg, for transporting over long distances and/or when used frequently.  Suitable for almost all hoists with suspension hook due to universal shackle connection. Travel motor with worm gear transmission ensures smooth start and self-braking – a separate motor brake is not required.
Model
Capacity (WLL) kg
Travel Speed m/min
Motor kW
Beam Width
Flange Thickness mm
Minimum Curve Radius m
Closed Height mm
Weight kg
A mm
B mm
VTE 1-A/B-18/U*
1000
18
0.18
58/180
180-300
19
0.9
113
19.5
VTE/F 1-A/B-18/U*
1000
18/4.5
0.18/0.06
58/180
180-300
19
0.9
113
25.2
VTE 2-A/B-18/U*
2000
18
0.18
58/180
180-300
19
1.15
115
26.0
VTE/F 2-A/B-18/U*
2000
18/4.5
0.18/0.06
58/180
180-300
19
1.15
115
30.2
VTE 3-A/B-11/U
3000
11
0.37
74/180
180-300
27
1.4
139
51.0
VTE/F 3-A/B-11/U
3000
11/2.8
0.3/0.09
74/180
180-300
27
1.4
139
53.0
VTE 5-A/B-11/U
5000
11
0.37
98/180
180-300
27
1.8
161
77.0
VTE/F 5-A/B-AA/U
5000
11/2.8
0.3/0.09
98/180
180-300
27
1.8
161
80.0